Magento is an open-source eCommerce platform that provides a flexible and scalable solution for businesses to create and manage online stores. It offers a wide range of features and functionality, making it a popular choice for businesses of all sizes. Unlock the full potential of your e-commerce venture with our top-notch Magento development services. Our expert and certified team of Magento developers specializes in crafting bespoke, high-performance online stores tailored to meet your unique business requirements. Whether you're starting from scratch or looking to enhance your existing Magento store, we have the expertise to deliver exceptional results.
We are a team of experienced Magento developers, consultants, designers, and digital marketing managers ready to execute high-performing eCommerce stores. We understand your requirements, identify the areas that need our intervention, plan the execution, and help you to create an eCommerce store. Our team of front-end and back-end Magento developers will get full advantage of all Magento platform features and flexibility for each of your projects. Our Magento experienced and certified developers are fully capable of meeting your customized commerce needs including; UI modifications, security enhancements, database changes, admin modifications, checkout process customizations, order management integrations, migration, mobile app development, consulting, and much more.
Looking for a reliable partner to deliver custom web and Magento development services? Our certified developers are here to help you uncover growth opportunities with Magento. Mageefy helps merchants, agencies, and developers to create better online stores. Our skilled and certified developers offer outstanding Magento development services to produce an all-inclusive Magento eCommerce store. We know the power of Magento! Our Magento experts have helped hundreds of companies to tune and optimize Magento stores across industries and business domains. We follow industry best practices in design, development, testing, and deployment. Mageefy take care of end-to-end Magento 2 development providing the full range of services to transform online customer journeys. We believe in quality and timely delivery.
Why Hire Us?
Hire our dedicated Magento developers to achieve result-driven eCommerce websites and for creating a robust & scalable eCommerce experience. Hire Magento developers from Mageefy to get high-quality services at an affordable cost.
Experience
With over 10+ years of experience we know all aspects of Magento development. We have expertise in e-commerce and all versions of the platform.
Expert Team
Our Certified Magento developers are well-versed with every latest trends and version of Magento platform.
High Quality
Our focus is always on the quality of work and satisfaction for our customers.We combine our expertise and experience to provide high quality on all Magento projects.
Flexible Hiring Models
Flexible hiring models that can be chosen by the clients to hire our developers according to their requirements.You can hire on a full-time, part-time, or hourly basis.
100% Transparency
We follow transparency in procedures, with availability for constant communication and regular reporting on the project status.
Dedicated service
A team of certified Magento developers who are fully dedicated to your project. Our team is always ready to help you come over any challenges to boost your business.
We specialize in providing a wide range of services to meet your needs
Our Plan of Action or Work Process for eCommerce Website Development which we follow:
Requirement Gathering, Strategy & Planning
Requirements set project goals and guide developers through coding and testing. Understand your requirements, Research & Strategy
Wireframing + UI + UX
Wireframes are simple block diagrams that show the placement of elements in a user interface and demonstrate the intended layout and functionality of a solution.
Design & Development
The first stage of design development begins with the project vision, assessment of project feasibility, business planning and community and stakeholder engagement.
Implementation & Integration
Project integration management is the coordination of all elements of a project. This includes coordinating tasks, resources, stakeholders, and any other project elements
Testing & Launch
The primary goal of testing is to identify all the defects and errors in the project before going live.
Training & Support
The last and the never-ending phase of the website development timeline is maintenance & support.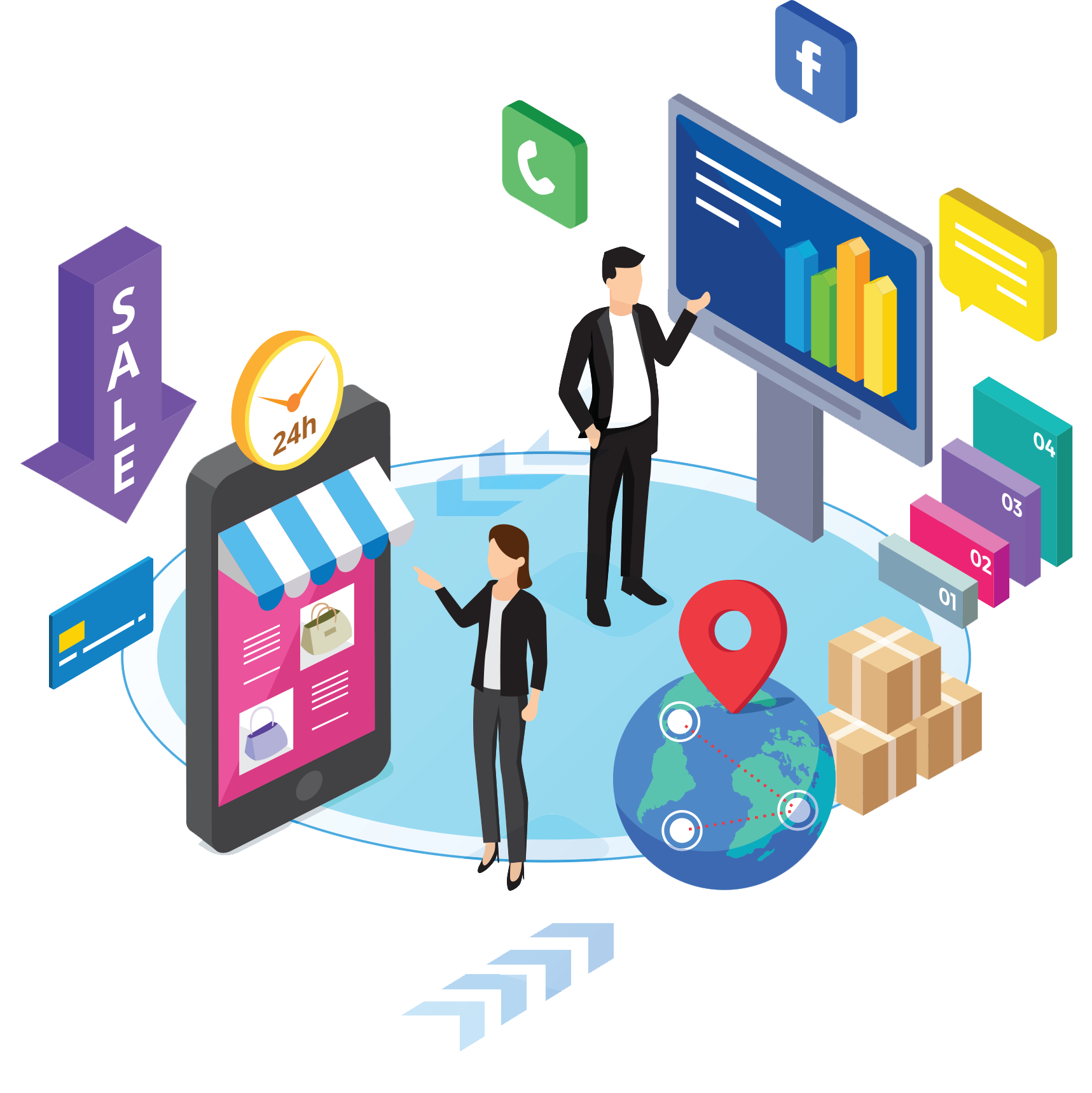 Ready to take your eCommerce store to the next level?
Contact us today to discuss your project and discover how our Magento Development Services can revolutionize your online store. Embrace the power of Magento and build a digital presence that captivates, converts, and thrives. Contact us today for a free consultation and let's discuss your project!