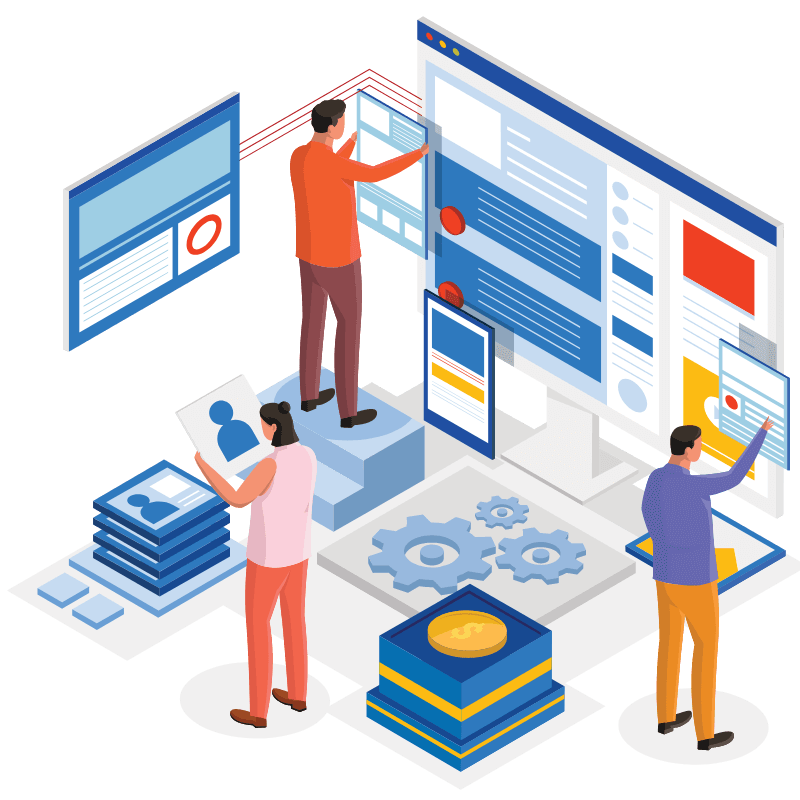 Leading Magento Extensions Development and Service Provider
At Mageefy, we take pride in being a leading provider of Magento extensions development and services. With our extensive expertise and deep understanding of the Magento platform, we specialize in creating high-quality, innovative, and customized extensions that enhance the functionality and performance of your Magento store.
Our team of experienced Magento developers possesses in-depth knowledge of the platform's architecture, best practices, and coding standards. We combine our technical expertise with a customer-centric approach to deliver solutions tailored to meet your unique business requirements. Contact us today to discuss your requirements and let us be your trusted partner in Magento extensions development and services.
Talk Commerce With Us
Popular & Best Sellers Magento Extensions
Accelerate your digital growth with our powerful magento extensions.
Recently Added Magento Extensions
Browse our wide range of newly added extensions
Our Magento Services
Unleash the full potential of Magento with our comprehensive range of services tailored to drive growth, enhance user experience, and maximize your online sales. Discover how our Magento services can enhance your website's speed, security, and user experience, ensuring higher rankings and increased organic traffic.
View all Magento Services
What makes us unique?
We pride ourselves on our unique approach and distinctive qualities that set us apart from the competition.

Magento Certified
Developers





Competitive &
Reasonable Price

We Provide the Solutions to Grow your Business
Grow your online business with best Magento extensions designed and developed by Mageefy. Trust our team of certified Magento developers to build, support, or expand a reliable store on Magento eCommerce platform. Have an idea for a Magento extension, wanting to create your corporate extension or make customization to an existing extension or make an eCommerce website on Magento platform? Get Started with

"Mageefy"

Today!
Hire Us
We Achieved a Set of Milestones
Mageefy is more than an agency; we're a team of ecommerce enthusiasts, strategists, and visionaries who are dedicated to redefining online shopping. Whether you're an established brand looking for a digital makeover or an aspiring entrepreneur stepping into the ecommerce arena for the first time, we're here to be your guiding light.
Industries We serve
At Mageefy, we pride ourselves in providing top-notch services to a diverse range of industries. We understand the unique challenges and requirements of each sector, and our solutions are designed to address their specific needs. With our tailored solutions and deep industry knowledge, we are committed to helping businesses thrive and succeed in today's competitive landscape.
Retail
This is the most well-known industry within ecommerce. It includes the online sale of physical products such as clothing, electronics, home goods, furniture, and more.
Electronics & Gadgets
Ecommerce platforms cater to the online sale of electronic devices like smartphones, laptops, tablets, cameras, audio equipment, and other gadgets.
Fashion & Apparel
Many ecommerce websites focus on selling clothing, shoes, accessories, and fashion-related products.
Beauty & Cosmetics
Online platforms provide a convenient way to purchase cosmetics, skincare products, hair care items, fragrances, and beauty accessories.
Home & Furniture
Ecommerce allows customers to buy furniture, home decor items, kitchen appliances, bedding, and other household products.
Health & Wellness
This industry encompasses the online sale of health supplements, fitness equipment, personal care products, and wellness services.
Baby and Kids
Ecommerce platforms provide a range of products for babies and children, including clothing, toys, nursery items, baby gear, and educational materials.
Automotive
Online marketplaces serve the automotive industry, enabling customers to buy vehicles, auto parts, accessories, and related services.
Sports & Outdoor
Ecommerce websites cater to sports enthusiasts by offering sports equipment, athletic apparel, outdoor gear, camping supplies, and more.
Books and Media
Online bookstores and digital marketplaces allow customers to purchase physical books, e-books, audiobooks, music, movies, and other forms of media.
Food and Grocery
With the rise of online grocery shopping, ecommerce platforms facilitate the sale and delivery of food items, beverages, and household groceries.
Jewelry & Accessories
Ecommerce provides a convenient way to purchase jewelry, watches, handbags, wallets, sunglasses, and other accessories.
Brands Who Trust Us
Here are some trusted brands that rely on our services
Blog and Highlights
read more about the latest blogs and highlights
View all Blog